School Lands Problems Over A Span of 30 Years Has Been Solved!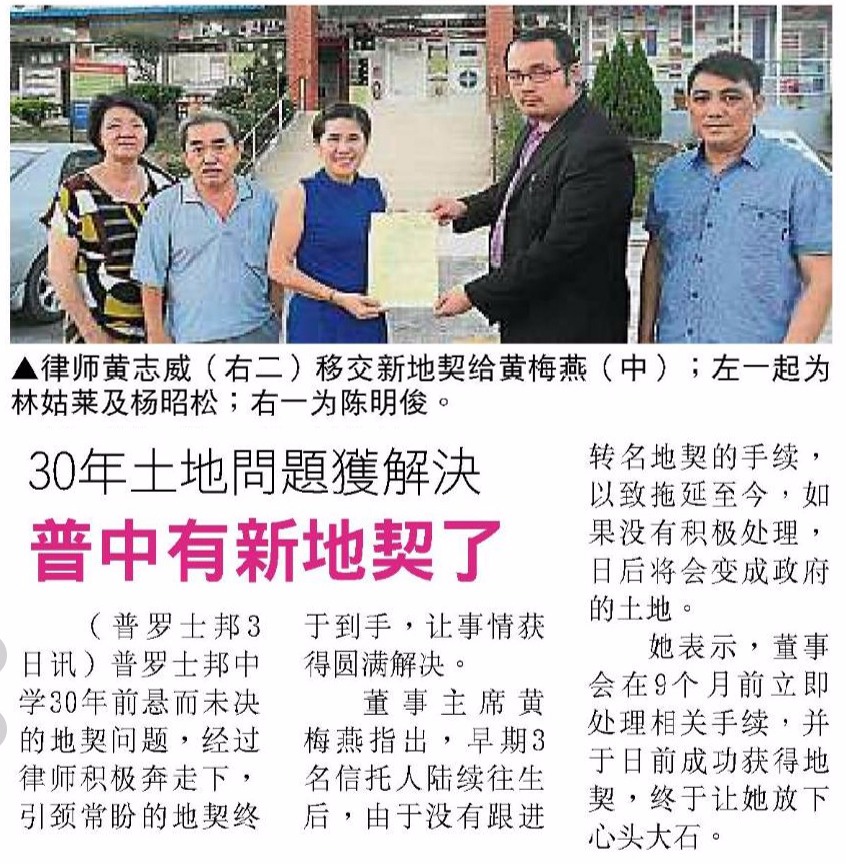 (Pulau Sebang, Melaka 3rd July 2016) The problems of title deeds of Pulau Sebang Secondary School, Melaka, after waiting for around 30 years, has finally been resolved by Lawyer Mr. NG KEE WAY and brought the title deeds issue to an end.
Chairman Wong Mei-Yan pointed out that since the three previous trustees of the lands have passed away since many years ago, the failure to follow up with the land transfer procedures have contributed to this current issue. If this problem is not properly handled, lands may end up becoming the government lands in the future.
She said that the board of directors had started to handle the procedures of this matter nine months ago and successfully obtained the title deed.
Translated from (30年土地问题解决)